Trucking Companies Looking for Agents
There are lots of trucking companies looking for agents, but why should a transportation agent change companies. I mean just because there are lots of trucking companies looking for agents does not mean there are lots of agents looking for trucking companies, or does it?
Let's think about why transportation agent might want to change companies.
Perhaps the transportation agent cannot expand with their current trucking company. This could apply to a lot of different situations.
Perhaps the transportation company is just a brokerage company and the agent wants to expand into truckload freight? Perhaps it is the opposite which is more likely to be the case. The agent is a truckload agent and wants to start brokering freight. If their current company does not have brokerage authority they only have two options. One is to change companies and move their entire operation to another trucking company. The other option is to stay with their existing company and become a dual agent with another company which specializes in the business model the agent wants to add.
Another common problem is that either the trucking company has outgrown the agent or the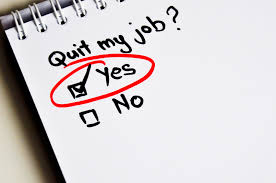 opposite the agent has outgrown the trucking company. Both of these are possible and happen every day. It is very common for a trucking agent to leave their current company because the company has grown so bid that they no longer have time for the agent or there is no room for the agent to grow because there are so many agents that it is hard to find customers or territories that are not already taken by someone else.
The flip side of that is if the trucking agent has outgrown their trucking company. This can happen for lots of reasons. Could be that the trucking company can no longer cash flow the new business or perhaps their insurance rates are so high they cannot afford to let their agents grow. A growing agent might also run into problems getting things done if they have grown so fast that their trucking companies back office can no longer service them.
Agents do outgrow trucking companies and trucking companies do outgrow agents from time to time.
Perhaps the trucking company has just decided to go in another direction. Over the years a number of large (and small) trucking companies have moved away from the dedicated agency model and began to add company trucks and company terminals. These actions will affect how they treat their agent base overtime, and never in a good way.
Sometimes relationships just sour, overtime minor (and major) disagreements add up. There can be resentment and under the surface anger on both sides of the business arrangement that continues to deteriorate each year. In business, many times it is just time for a new start. It can be healthy for the transportation agent and the trucking company itself.
Changes in personnel can create conflict and uncertainty. Most of the time this applies to the trucking company and not the agency. Managers change in trucking companies and starting over with a new executive for an agent can be almost like changing companies.
Even more disruptive, trucking companies change ownership from time to time. This absolutely can be like starting over with a new company. You never know what the goals (regardless of what they say) of the new ownership will be. Many times the new ownership also changes the management structure of the trucking company and even the long term vision of the company.
Yes trucking companies are always looking for agents, this is not a surprise. The question is should you as an agent be looking for a new trucking company.
Finding a place that feels like home and that you actually have a voice can be difficult. No one wants to just be another number in the revenue machine.