Owner Operators
An owner operator is different from a company driver in that they are small business owners who own their own equipment.
All owner operators or independent contractors own their truck. Many also own their own trailer,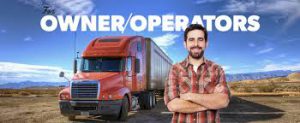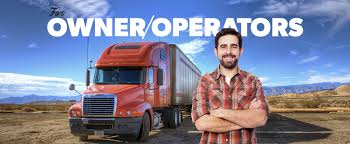 however sometimes they rent a company trailer from the company they are leased on to.
An owner operator leases their equipment to a carrier and runs under their authority and in compliance with Department of Transportation regulations. The owner operator is responsible for paying for their expenses such as fuel, truck repairs, taxes, tires, etc…
An owner operator is typically paid either per mile or a percentage of the gross revenue of each load. Their pay is higher than a company employed driver because they are responsible for their own expenses.
There are many advantages to being an owner operator or independent contractor such as being able to pick which loads you take, higher income and additional tax deductions. The biggest draw back is unexpected major breakdowns. Being an independent contractor and a small business owner it is typically the independent contractors responsibility to find the money for the repairs if they have not built up a maintenance repair fund. Sometimes the carrier they are leased to will assist but it is not a guarantee.
There are many trucking companies that are continually looking for owner operators or independent contractors. These companies can vary in size from a few trucks to thousands of trucks. They can be a single owner company or a publicly traded company.