Sales Psychology for a Transportation Agent
Before you start answering those transportation agents wanted advertisements and expecting to get the top commissions you are going to have to make sure you know how to bring in freight. Be you can become a trucking broker agent you need to be able to bring in an excess of freight. That is why we are writing our sales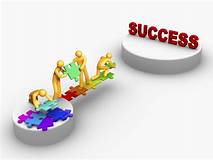 tools with freight broker agents in mind. I know we said freight broker agents but what we mean is capacity agents and broker agents. Either or both. Yes, broker agents tend to need a more freight but if you are a capacity agent and do not have enough freight for your trucks, then you need to keep reading our sales training articles as well.
Sales is largely about psychology. It does not matter if you are looking at becoming a freight agent or already are one, you have to have the right mental readiness to be a success. You need confidence and a certain arrogance even in sales. Not rudeness, keep confidence reined in. If you are a new freight agent the process can be a little daunting if you do not have previous sales experience.
One of the keys to sales success is doing everything you can to build your self-esteem. The higher your self-esteem/confidence, the more successful you will be in a sales role.
How do you build self esteem?
See yourself as self employed. You are the president and CEO of your own professional sales company who is currently contracted to someone else. You are acknowledging total responsibility for the success of your sales company.
See yourself as a consultant when dealing with customers. Your job is to be a problem solver for them, to help them with their business. You are not selling them on your company, you are solving problems for them.
Consider yourself as a Doctor who is working with their client to diagnose problems and find solutions.
You should think strategically and not be derailed by short term set backs. Set clear goals and design a blue print to meet those goals. If you experience a short term set back, remember it only has limited impact on your long term goals.
Be intensely results oriented. Focus your energy and manage your time to achieve your goals. Time is money. How many calls can you make a day? How many emails can you send out in a day?
Be ambitious. Do not be a sales person, be the best sales person. Set a high standard for excellence.
Daily exercises:
Give yourself a pep talk. Go over the positive and successful sales calls, think about the opportunity for success that day and the potential to move closer to your goals.
Visualize positive results. Think through your plan for the day and visualize success.
Always develop new sales skills. Read sales and motivational books to give you new ideals and energize yourself. Pay attention to what works for other salespeople, you do not have to reinvent the wheel. Copy what works for others.
Associate with positive people. Make daily contact with other successful people, share ideas and feed of their positive attitude.
Have regular training sessions. Books, tapes, seminars, etc… Learn from others.
Stay healthy. Exercise, get plenty of rest and eliminate fat from your diet. If you feel good it is easier to maintain a positive mental outlook.
Increase your tempo. Move faster, call more people, get more done.
Use the GOSPA formula:
G – Goals – specific, measurable and time oriented.
O – Objectives – Interim/daily/short term targets leading to your goals.
S – Strategy – How will you accomplish your goals.
P – Plans – Precise daily, weekly and monthly targets.
A – Activity – Maximize your productive time.
The critical factor that will affect your sales success is fear. This can be your fear of rejection and failure or your customers fear of change and/or trusting you. You should take steps to reduce fear and risk from your customers prospective.
How?
Be a sincere listener and show empathy.

Show eagerness to know what your customer thinks.

Concentrate on what they are saying.

Encourage them to say what they really think.

Do not interrupt.

Respect their viewpoints.

Be worthy of being trusted. Keep confidential information confidential. Do what you say and say what out do. This means do not oversell the capabilities of the company, but still understand that just because we have not done something does not mean we cannot do something. Discuss with Operations if a customer has needs you are not sure about.
Build long-term relationships. Most sells are not fast. You have to be committed to building long term trust.

Be friendly.

Never criticize, even your direct competitors. Long term success in sales is about focusing on positives, not negatives.

Do not be judgmental of your customers.

Do not be afraid to praise your customers. Everyone likes to know when they have done a good job.

Show your appreciation. Even small things such as being polite or writing a thank you note are important.

Find something you truly admire about your customer or their company.

Never argue.

Do not get distracted, pay attention.
Stay positive. Remember most people are nice just like you, it just make take them a little more time to show it.
Most sales are made or lost in the first 30 seconds.
We hope our series of articles about sales training for freight agents is helping you generate more revenue. Please feel free to leave us comments and suggestions below. We like to hear from our visitors. Let us know what you are struggling with and we will see if we can help.
If you are a looking at different trucking companies agent programs we can help you there also. If you are a freight broker agent or a freight capacity agent we have a company we can recommend. They have a number of different programs and affiliate companies to help you find a good home. Freight agents are wanted. Broker agents are wanted. Capacity agents are wanted.
For more information on a great agency program, CLICK HERE.
Good luck and happy sales!