Is Freight Sales Right for You?
We could have just as easily asked, what does it take to be successful in freight sales? Well, the same thing it takes to be successful in all sales positions.
Being a successful transportation freight agent is about operations and sales. Today, as part of our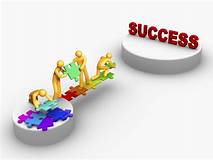 transportation agent sales training articles we want to talk about if freight sales (or any sales) is right for you. We want to talk about what it takes to be successful as a freight agent from a sales standpoint.
Most of us can do the operations part with a little training but it takes a special set of abilities to be successful in sales. Being a freight brokerage agent or a truck capacity agent means you have to have what it takes to be successful in sales. You can't do operations without freight. In the chicken or the egg parable sales comes first.
There are a lot of freight brokerage jobs out there. There are a lot of trucking companies looking for agents, do you have want it takes to be successful? When you hear about a trucking companies agent programs do you say, "if I only had a little more revenue I could get top commissions?" If you do then keep checking back on our site. We are going to help you get the top commissions you want.
The recipe for successful selling is equal parts sales psychology, sales technique and guts … technique is the LEAST important.
Sales is largely psychological, do you have what it takes?
Ask yourself these questions?
Do you remain poised under pressure?
Can you handle rejection?
Do you know what to do with objections?
Do you know how to close?
Do you qualify questions well?
Can you control the conversation by getting the other person talking?
Do you stall during sales calls or can you 'think on your feet'?
Can you present information a logical, direct and clear manner?
Are you relentless?
Are you organized?
Do you believe in follow up, follow up, follow up?
Salespeople who fall short have to explain why and what they are doing about it?
 The "ART' of selling is relationships and communication skills.
Can you start a conversation with anyone?

Can you ask good questions?

Are you a good listener?

Do you treat objections as an opportunity to teach?

Do you remember the details?

Do you do the little things that others don't?

Do you treat team mates with respect?

Do you communicate clearly and positively with everyone around you?
 The "Science" of selling is activity and analysis.
Is your day planned before 8 AM?
How many calls are you making a day?
How many times are you getting through to the right contact?
How many information packages are you sending out?
How many credit applications are you getting back in?
How many quotes for new customers are you getting?
How many "first load" customers are you serving a week?
How much of your day is spent in quality phone conversations?
Do you stay on task when others are trying to take you off task?
Do you have daily, weekly, monthly, goals?
The "SOUL" of selling is your mental toughness.
Are you action based and make things happen?

"Just do it" "Make it happen" "Seize the day"

Do you keep going when others quit?

What really motivates you?

Are you a winner?
Philosophy
Short term thinking almost always costs you long term gains
Not every prospective customer is going to like you. We will take dead prospects from one sales person and have another one call them. People buy from people……..and you may just not be the right people.
Successful sales people have developed the habit of regularly doing what less successful salespeople are unwilling to do.
Your goal is to identify through qualifying questioning what the needs of the customer are and identify how you are going to solve them.
Successful salespeople do not make excuses. Excuses prevent growth, poison potential success and can even destroy careers.
Winners take responsibility for everything that happens to them. That is one of the reasons they become winners.
Good salespeople are never happy with being average, good salespeople always want to be top performers.
The Truth about Selling
Persistence pays off.

80% of all sales are made after the 5th call
48% of all sales people make one call and quit
25% of all salespeople call twice and quit.
17% of all salespeople call three times and quit.
10% of all sales people keep calling.
80% of all sales are made by 20% of all salespeople.
You must be willing to relentlessly follow up.
Where do you fall in?

80% of your success will be determined by how you feel about what you are doing.
People like to buy from confident and knowledgeable people. Be confident, know what you are selling and who you are selling to.
Fear of rejection is a normal feeling. How are you going to deal with it?
Most successful salespeople think and question strategically to elicit the information they need. (Qualifying Questioning).
"Not having goals is like driving to an unknown destination without a map"
Let us know if you have any questions or comments below. We always want your input. What would you like us to write about next?
Are you looking for a top trucking company agent program? If so, CLICK HERE to see one that we recommend.