Customer Prospecting Tips – Getting Started
Customer prospecting is a key element to growing a successful freight agency or a successful brokerage agency. It is process that you have to work every day. Even if you think you have enough freight today, you may not tomorrow.
We understand that as a capacity transportation agent that you only have a limited number of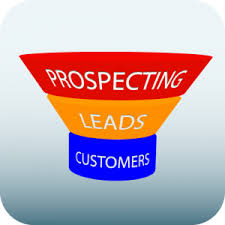 trucks therefore you have to be careful not to over sell your ability to cover the freight. If you are a capacity agent for a carrier that provides system trucks you might have more options and be able to continually 'push' to bring in more freight and then fight to get the loads covered. If you are not fighting to cover all your loads then you are not doing it right.
Even if you are a capacity agent and think you have more than enough freight, start brokering freight. If your carrier has brokerage authority, take advantage of it. If not, find a carrier that has both contract and brokerage authority. Keep pushing the revenue envelope.
If you are a brokerage agent, you NEVER have enough freight. Keep prospecting, add operations people to move the loads if you must but keep prospecting. Never stop, keep that pipeline going and going and going like the Energizer Bunny!
We also urge you to do your own prospecting unless you are a large freight agency. Keep your customers and your pipeline firmly in your hands and control. Your customers and potential customers are your lifeline.
Now that we beat up on you about keeping prospecting, we want to give you a few tips to help you as part of our freight agency training series.
Know your target audience. Know who your customers are. Know what they ship and what type of equipment they will need. Don't call a processed meat producer and try to find flatbed freight. Drive by the company and see what trailers are on their yard. Check the names of the carriers they are using. Find out what the commodity is and what you would need to haul it. Check their website and see if you can get more information about what they produce.
Change up your approach. Don't just try to call them, yes that is the best way but do other things to. When you call, ask for the shipping manager's name before you ask to speak with them. Check their website for names of the proper people to target. Check Facebook or Linkedin and try to get the proper names. Once you get a name you can call them, write them letters or contact them via social media if you can find them there. You can even drop by once you know who you are looking for. The point is, don't just try one thing and give up. Prospecting is about NOT giving up. Keep trying without becoming a stalker! You have to know where to draw the line, don't show up at their kid's soccer game unless your kid is playing to. Be persistent without being creepy!
Follow up. Once you make a contact set a follow up process in place. Rarely will you get any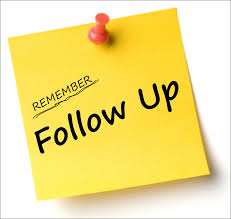 traction the first contact. Have a system to make regular follow ups and be sure to keep notes on each contact attempt you can build on. Mix up your contacts. Something like phone call, email, phone call, letter, phone call, email, etc… The phone calls are normally the most effective buy you can keep your name in front of them with other methods. Use a Customer Relationship Manager (CRM) program to help you keep track of your prospecting. There are lots out there. We have used Pipedrive.com and Zoho.com frequently but there are lots others.
Work smart and don't waste time. If you are trying to grow your business you might spend 50% to 75% of your time prospecting. If you are just trying to maintain, with some growth, then maybe 25% to 50%. That is a lot of your dedicated to this one activity. Using a CRM like we mentioned above can be a huge help. If you get them on the phone be courteous but don't waste time. Get to the point and move on to the next prospect. Obviously if you are making progress on a call don't cut it short. We have seen too many inside sales representatives stay on a call for 45 minutes without actually accomplishing anything. Luckily, most shipping managers won't stay on the call that long so they will assist in getting you off the phone. Have an idea about what you want to accomplish in every call or email. Again, work smart and don't waste time.
Are you an agent looking for a new home. CLICK HERE to check out a company we recommend.
Be sure to leave questions and comments below. We like to hear from our readers. If there is something you want to know about, let us know.