Celadon – One of the Largest Trucking Bankruptcies in History
After a series off issues came to light concerning previous financials and mis-management came to light, which included the arrest of two of Celadon's previous executives, Celadon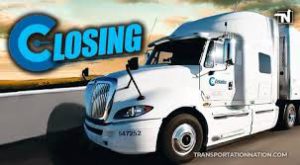 filed for bankruptcy this week.
Once again drivers were left stranded without the ability to purchase fuel or get home. Shippers freight was left half way between origin and destination points with no way to proceed further. Celadon closed with a fleet of over 3,300 tractors and over 10,000 trailers. Almost 4,000 employees are out of work.
Celadon was a $1 billion company serving major corporations like Wal-Mart and Honda Motor but that could not save them from their own mis-management and a downturn in the economy, yes there is a downturn in the economy despite what you might believe based on the stock market. Everyone has to remember, trucking is a leading indicator which means the overall economy is showing signs of weakness. However, it is unfair to blame the economy on Celadon's failure. Celadon's biggest issue was management and possible fraud.
We have been hearing about a massive shortage of drivers for a while, these bankruptcies make you question that notion. I think broad statements about a massive driver shortage are mis-leading these days. What most companies realize is that drivers are out there, the problem is a massive shortage in qualified drivers.
Higher insurance rates and huge lawsuit payouts have forced carriers to greatly restrict their hiring pool. This is not always a bad thing, but some companies have been forced to possibly overly increase qualifications because of insurance worries.
Will these large bankruptcies lead to any change in the industry? Even if Celadon is an outlier because they had issues not directly caused by current industry struggles, it is safe to say without some sort of regulatory, insurance and lawsuit reformation move and more trucking companies will continue to fail and prices to the consumers will continue to rise.
Add all these things to a slowing of the economy and we will see rising consumer prices and more failures not only in the trucking industry.