Heartland Express Earnings Miss
A few days ago, JB Hunt missed their earnings estimates and now so has Heartland Express. Is this just a bump in the road or a sign of things to come?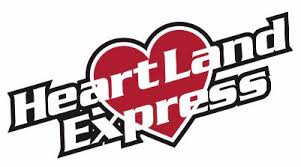 Heartland blames part of their earnings miss on a recent acquisition, but when you look at the numbers you can see simply saying "it was because of an acquisition" is not correct.
Rates are down, insurance costs are going up, lawsuit payouts are skyrocketing, manufacturing is slowing and states are passing laws to effectively destroy the owner operator model.
Once you add all these things up it is pretty obvious that there might be bigger issues effecting the overall transportation industry.
Just in case you are not entirely convinced, even American Airlines is seeing a steep drop in cargo revenue. The slowdown is affecting all cargo modes from truckload, intermodal and air freight.
We will have to continue to watch the market to see how things are going to play out, but it appears to me that everything is stacked against the transportation industry right now. Let's see if trade improves as the China deal hits the manufacturing market. But, even if freight picks up, we will still have to deal with skyrocketing insurance rates and lawsuit payouts.