FMCSA has decided to raise the Random Drug Testing rate to 50%
The previous required testing rate was 25%, now the industry must comply with the new 50% testing rate rule. Yes, this will effectively double the required testing rate and will cost the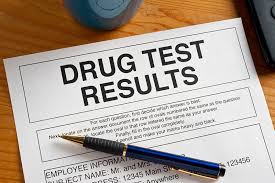 trucking industry over $50 million a year, even as 2019 saw twice as many trucking bankruptcies as compared to 2018.
This was apparently somewhat of an automated raise because the reported positive drug test rate was equal to or greater than 1% in 2018.
The noticed rise in positive drug tests was based on survey's sent to about 4,500 randomly selected motor carriers. Less than 2,000 were returned and only about 1,500 of those were even usable. Less than 33% of the randomly sent out surveys even used to justify a $50 million a year cost increase to the industry.
This apparent rise in positive drug tests raises a lot of questions as to why?
Wasn't the ELD mandate supposed to make trucking easier?
What about the even increasing number of states that are legalizing drugs such as marijuana which is illegal for a commercial truck driver to use regardless of what state they are in?
Did the FMCSA use questionable data and not properly consider the ramifications of legalized marijuana?
I guess time will tell.