Fleetwood Transportation Closed the Doors
Yet another trucking company has closed their doors. Fleetwood Transportation out of Diboll, Texas closed their doors on December 31st.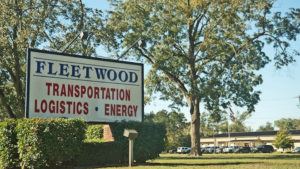 Fleetwood ran just over 250 trucks and hauled wood, building materials and oil field equipment.
According to their chairman of the board the primary reason Fleetwood closed their doors was because of rising insurance costs and ultimately the inability to secure insurance.
While I don't know what Fleetwood's safety record looked like I can say that a small carrier with a clean safety record could expect to pay over $7,000.00 per truck in insurance. This figure can easily double with a slight rise in their safety score or one fatality accident regardless of fault.
The most important thing I said above was 'regardless of fault'. Insurance companies know that if there is a fatality accident involving a large truck juries will be overly sympathetic toward the non-trucking injured party. Insurance companies, expect a maximum (or above maximum) payout if they are faced with a jury trail which is why the vast number of accidents are settled before trail at maximum policy limits.
It is important to note that according to the FMCSA most accidents involving commercial trucks are not the fault of the truck driver. Regardless, lawyers and many times the general public see the transportation industry as a slot machine waiting to pay off.
This mentality is one of the reasons more and more trucking companies are failing. This ultimately will drive up transportation cost, reduce capacity and raise the price of all consumer goods.
The Truckload Carriers Association has estimated a 11% increase in insurance rates over each of the past two years. This year, some estimates are as high as 20%.