Cold Calling Strategies Overcoming Fear
Cold calling is not easy, never has been and never will be, but it will become easier.

So how can you overcome cold calling fears?
There are a number of strategies for overcoming cold calling fears that you can take advantage of. Some of the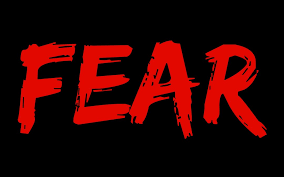 cold calling strategies for overcoming fear are easy and some are more difficult.
The first thing you should do to overcome cold calling fear is make sure you understand your product or service. If you have a great understanding of what you are talking about it makes speaking with another person much easier.
If you aren't an expert in your product or service then spend time learning everything about it. Talk to others in your organization and 'pick their brain'. Go back and forth with them discussing the product and what it does. Get a firm grasp on what you are trying to sell before you make your first cold call.
Understand how your product or service will benefit the person you are speaking with. Know how you can help can really reduce cold calling fears on a while. It will also help you to deal with objections or questions your potential customer might have.
Nothing is worse than speaking with a sales person on a cold call and them either not understanding their product or not understanding how it relates to you if you are the customer. Don't be that cold caller.
How can you determine how your product or service will benefit your potential customer? One way is to look at their website to make sure you know what it is they do. Once you know what your customers does then if you have a grasp on what your product is you should be able to explain to them why they need you.
Use a script. Long term, I am not a big fan of scripts. Nothing is worse than dealing with a cold caller that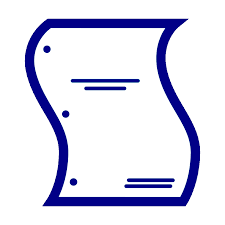 seems to be reading to you. However, when you are starting out overcoming your cold calling fears a script can be a great tool to help keep you on track and covering the points you wanted to cover.
Another option to a script, which I like better, is an outline. Just have a list of topics or points you want to discuss to help you through the call.
Don't forget about practicing when it comes to cold call strategies. To be good at anything you need to practice, overcoming cold calling fear is no different. Ideally, find another person in your organization you can practice on. In truth the best way to practice is in front of other people. One of the best cold calling strategy sessions I ever attended let everyone get up in front of the group two at a time. One person was the cold caller the other was the customer. This type of environment helps to simulate the fear you feel when you are making cold calls.
If you don't have anyone to practice with you can record yourself. If you want you can even play the customer and cold caller although if someone overhears you they may think you have lost your mind.
Ideally, you should record yourself whether you are practicing alone or with another person. Listening to the replay of your cold call can be instrumental in helping you overcome cold calling fear and improving your technique.
You should also record your real cold calls for review. This is probably cold calling strategy number one!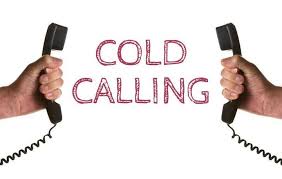 Now that you have practiced it is time for the real thing. Try to remember you are just having a conversation with another person. Everyone struggles when they try something new and you will also. Don't let your struggles keep you from overcoming your fear of cold calling.
You can expect to get a number of rejections, probably a lot of rejections. This is also normal in cold calling, we all get rejected. Overtime this will not bother you as much.
The only way you will get good at cold calling is by cold calling. Practice will enable you to think faster when objections are made by your customer and let you speak more relaxed to the person on the other end of the line. Being relaxed and being able normal back and forth conversation make for the best results when making cold calls.
One word of warning, don't spend all your time preparing for the cold call. Don't try to memorize everything ever written about your product or service. Don't spend hours looking at a potential customer's website trying to become an expert on them.
The only real way to overcome cold calling fear is by making the calls. If you take nothing else away from this article – JUST MAKE THE CALL!