But do you BROKER?
So you are a freight transportation agent diligently moving your freight day to day, week to week. Making money primarily on how many trucks you can recruit, lease or buy.
But you just can't seem to get over that revenue hump as a transportation agent. You have done the hard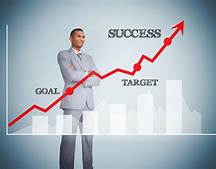 work in finding customers that ship out of your area. Perhaps even found some that will help get your trucks back to you. But, you still can't move anymore freight because you only have a limited number of power units to load.
What to do? Right now capacity is limited. Even if you can afford to purchase more trucks can you find truck drivers for the trucks? Everyone is looking.
Have you been looking for transportation owner operators? How has that been going? Recruiting owner operators is more difficult than recruiting company drivers.
So, what are your options to grow your freight agent revenue? Simple (sort of), become a freight brokerage agent as well. Offer your freight to outside carriers. Fill a need they have for freight out of the areas your customers have freight. You have already done the hard work of finding freight, now take advantage of that valuable asset and move it with other carriers.
Do you know how to broker freight? If not, that is no problem. Our site has a lot of valuable information you can use to add freight brokerage to your transportation agency. If you are currently with a company they should be willing to assist you in growing your freight agency by adding a brokerage piece. If not, you are with the wrong trucking company.
Take advantage off your hard work by moving more freight with your existing customers. Start brokering freight today! The opportunities for success are out there, just reach out and grab them!